Are you offering competitive pay in 2022? 5 tips to make it work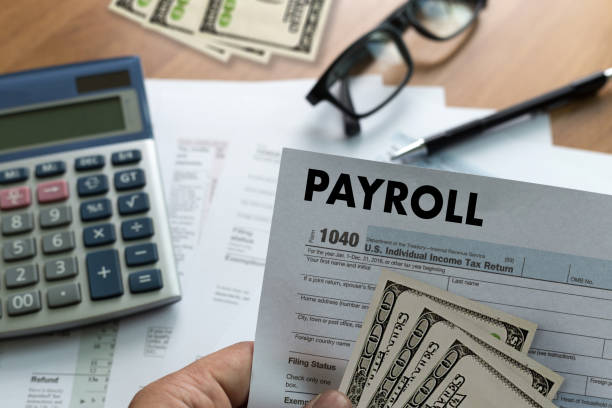 The Great Resignation is still happening, and compensation is a huge factor that comes into play for employees driven to search for greener pastures. So what should you do if your company can't afford to keep up with the rates offered by your competition? How can you retain and attract talented candidates without a huge boost to your salary budget?
What you're up against
To understand viable alternatives to offering higher pay, you need to understand the state of the labor market — and what other companies are doing to counter it. According to a survey by CareerBuilder, 54% of job-seekers say salary can make or break their decision to apply for a job. Companies are clueing into this trend, and according to Salary.com more than 40 % of companies surveyed are implementing salary increases of 5% or higher in 2022. If your budget is already strained, you're going to need to get creative to keep up. 
Making up for competitive pay
When you can't afford to offer higher pay, there are a few things you can do to increase your chances of attracting and maintaining qualified staff.
Focus on retention.

The best thing you can do in this situation is to work with what you have. Your current employees are going to be your biggest strength because they already have the skills and knowledge that are specific to your business, and require no training or ramp-up time. You need to figure out what your people need, and which of those needs you are and aren't currently satisfying.
Consider a 4-day workweek.

When considering a salary, it's most common to think about it in terms of a 5-day, 40-hour workweek. However, what if you could offer the same amount of money for a 4-day, 32-hour week? For the employee, this becomes a 20% increase in hourly rate and a better work/life balance. An added benefit is that it might make your employees more effective at their jobs. For example, when Microsoft experimented with a 4-day work week, they experienced a

40%

increase in productivity.
Offer educational opportunities.

If you want a relationship to last, you need to put in effort so it doesn't become stagnant. The same can be said for the relationship between company and employee. If an employee doesn't see a path for them to grow and develop at your organization, they may seek it elsewhere. Get serious about continuing education and career development for staff. Show candidates and current employees where they can go with your company and how you give them the resources to get there.
Reward loyalty.

Instead of boosting an employee's base pay when they are hired on, plan for long-term spending using bonuses. You might offer a sign-on bonus to a candidate to get them in the door, and a retention bonus 6 months down the road. If an employee has a financial incentive, they are more likely to stay on board — even if their base pay isn't quite as high as they'd like. This also prevents you from being locked into a higher rate of pay, while still giving direct monetary rewards for employees with the

increased ROI

that comes with longevity. 
Foster a culture of transparency.

Culture is a major factor in how happy employees are at work, so you want to make sure your organization is hitting the mark. One aspect of culture that is becoming increasingly important to employees is

transparency

, and

70%

of job-seekers expect to be informed of the salary for a position during the first interaction with a recruiter. If you are unable to increase salaries for new hires or current employees due to financial inability, the best practice is to be honest and let them know the situation. This can help to get everyone on the same page and demonstrates that you care about your employees and respect and trust them enough to be honest. It's also a good idea to discuss any retention-based compensation you can offer workers eventually so they can feel good about a future with your company, despite the lower starting pay.
Find a balance
In the end, navigating higher pay expectations will come down to finding a balance. It can take a bit of creativity to adjust all those knobs, and a compensation consultant like Compensation Works can eliminate uncertainty in your choices to make sure you're making the right move for your business.
Need an expert to weigh in on how to keep up with the Joneses? Compensation Works consultants are always happy to help you create a compensation plan that accommodates your unique situation. Contact us today for a consultation or to learn more.