Flexible work is gaining in popularity. Are you ready?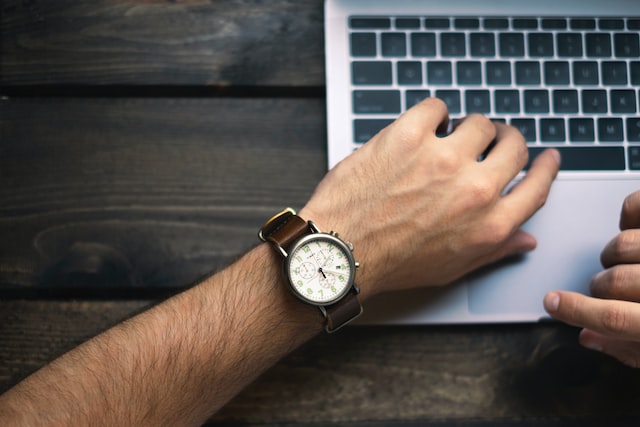 It is no longer business as usual, and employees are wanting more flexible work schedules. The traditional working hours of 8 am–5 pm have changed. Remote working and the virtual office are now the norms for many industries, thanks partly to the COVID-19 pandemic.
In addition to working remotely, many employees now request flexible work schedules. Employers looking to recruit and retain top talent and generate goodwill amongst their teams can offer this benefit as part of their total compensation package. If you have not already, now is the time to consider offering flexible work options to your employees. But before you get started, put clear guidelines and policies in place to ensure success for your organization.
The growing popularity of flexible work
Flexible work is gaining in popularity amongst workers. McKinsey's American Opportunity Survey found that:
Eighty-seven percent of respondents take advantage of the chance to work flexibly when offered.
Twenty-one percent of respondents find flexible work environments motivation for seeking a new job.
The equivalent of ninety-two million workers were offered flexible work, and eighty million workers engaged in flexible work.
In addition, a report from Future Forum shared that 95% of people surveyed want flexible hours, whereas 78% want location flexibility.
Bottom line: If you are not offering flexible work, you should strongly consider adding it as a retention tool. Employees looking for more control over their schedule or more balance with work and personal lives will opt for a job that offers this benefit.
Define flexible work schedules for your organization
Flexible work can have many meanings, including location (remote, in-office, hybrid) or schedule (employees determining their work hours). Some companies go as far as offering "Snowbird Programs," which allow employees to transfer during the winter months to an office within the organization that is in a warmer region.
The first step in establishing a flexible work program is to decide what you will offer. Is it a flexible location, hours, or both? Once you determine the benefits you will offer, setting parameters and guidelines for your managers and employees to follow is helpful.
Allowing employees to set their work hours has many great benefits, including happier and often more productive workers. However, it can be harder for a manager to keep track of their team, and a few simple policies may be all that is needed to keep everyone connected and on the same page.
Flexibility can blur the lines between work and life for employees, and some might even find shutting work off harder when working from home. Train managers to keep an open dialogue with their teams and teach them how to spot signs of burnout. Learning to set boundaries between work and personal life can be challenging, especially for those new to working remotely or with flexible schedules.
Compensation's role in the new way of work
Let's be clear: fair and equitable compensation is based on the employee's position and performance and should not be determined by using a flexible schedule benefit. You do not want benefits offered by your organization to have a negative effect on an employee.
What can legally impact compensation is the location of an employee. If your organization offers a "work from anywhere" policy, then where your employees live may impact their pay. Many employers use geographic pay to determine salaries based on the market rate for the metropolitan areas where the employee lives and works. Employers should also keep in mind the employment taxes for different states and brush up on any employment laws and guidelines in the areas their employees reside.
Do not let these factors deter you from offering a flexible work benefit. For your organization to remain competitive, offering flexible work locations and schedules can go a long way in recruiting and retaining talent. When in doubt, engage a compensation expert to help create the proper compensation and benefits package.
Unsure how to implement a flexible work policy, or need help determining compensation for employees in separate locations? At Compensation Works, we can help you review, create, and execute a new program. Contact us today for more information.