How to Align Your Total Rewards Program with Employee Values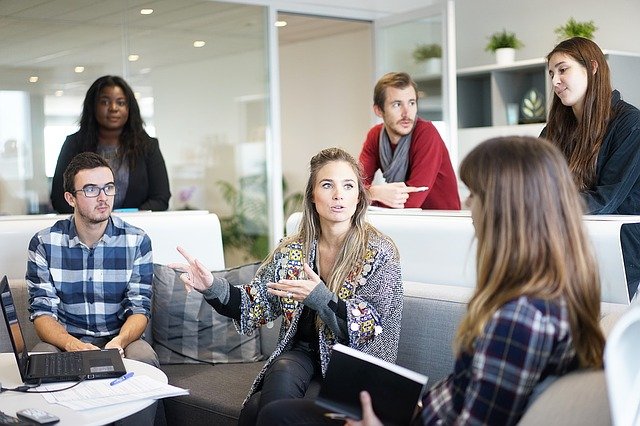 If this pandemic has taught us anything, it's that life is short. This sentiment has changed how many employees view their work. Employee work values, or the beliefs and principles relating to an employee's career or organization, are shifting and many employees are re-assessing their careers and making employment changes to fit their new ideals.
Employers are feeling this shift in employee sentiment, and many are experiencing a dramatic increase in employee attrition. This is not surprising, being that SRHM recently reported 50% of surveyed employees are planning on looking for a new job in 2021. And when asked why 35% cited wanting better compensation and benefits. As an employer, to remain competitive and retain workers, you need to increase employee workplace satisfaction.
Based on the data, one of the best places to start realigning employee and employer values is with a reassessment of benefit and compensation packages.
The role of Total Rewards programs in increasing retention
As mentioned above, compensation and benefits can play a big role in recruitment and retention, but how can an organization use these to its advantage? One method is through developing a Total Rewards program. As defined by SHRM, a Total Rewards program or strategy is "a system implemented by a business that provides monetary, beneficial and developmental rewards to employees who achieve specific business goals." This can be looked at as a combination of salary, benefits, and personal growth opportunities.
For both current and prospective employees, a robust Total Rewards program can play a large factor in their interest and longevity in a company.
A Total Rewards program can also help increase workers' satisfaction with their overall job and workplace. How? By using a Total Rewards program to assess what is missing in your employee value proposition and use it to fill any gaps.
When looking at what to include in your Total Rewards program, be sure to have a competitive compensation program and a recent World at Work survey found the three most popular benefits were:
Telemedicine services (81%)
Employee discount programs (75%)
Eldercare resources (67%)
In addition, Gallup found upskilling is important to many employees and that "48% of American workers would switch to a new job if offered skills training opportunities."
However, there is no one-size-fits-all approach to a Total Rewards program. Your program should fit the needs of your employees and your organization.
Understanding your employees' work values
A Total Rewards program is only well-received if it meets your employees' wants and needs. Just throwing a handful of benefits at employees is not going to work. You must actually take time to understand what is most valued by your workers, ultimately aligning your work values with their work values. This often means a few rounds of research and surveys.
If you are feeling the burden of employees leaving the workplace (or what the Washington Post is calling "the Great Reassessment of Work"), it is important to first look internally and assess the organization. Start by taking employee surveys and polls to understand why employees are leaving. These should be done anonymously, to ensure you are getting the most open, honest, and candid feedback.
Use the data and information from your surveys to truly understand why there is employee dissatisfaction. Having this information will help you determine an action plan to address these issues and gaps.
A Total Rewards program has to be in alignment with values in order to increase employee engagement, retention, and workplace culture. For optimal assessment and adjustment of Total Rewards programs, bring in a compensation specialist, such as Compensation Works.  At Compensation Works, we use a six-step process to evaluate and analyze your current offerings and recommend best practices and next steps so you have the best chance at aligning what your employees need with what your organization provides.
Are you struggling with employee retention? It may be time to revisit your Total Rewards program. At Compensation Works, we help organizations across many industries create competitive compensation and benefits packages that increase employee retention and promote a healthy work environment. Contact us today for a consultation.