What your employee benefits package should include in 2022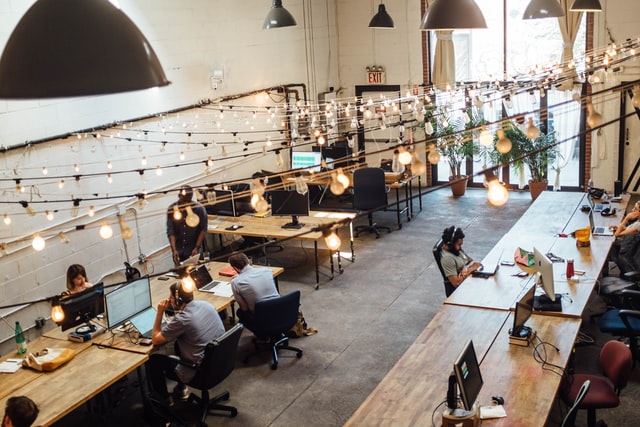 Many organizations have recognized a need to update their employee benefits packages to meet the changing needs of their workforce in response to the COVID-19 pandemic. The past 18 months have caused many employees to rethink their careers and what is needed to live their ideal lives. As a result, workers are leaving their jobs in droves, causing employers to scramble to fill vacancies.
To retain and recruit workers, competitive employers are updating their compensation and benefits plans to meet the needs and expectations of employees.
Does your employee benefits package need to be updated? Read on to learn how employee benefits have changed in 2021; and what you should be doing to stay competitive in the job market.
Four ways employee benefits have changed in 2021
When it comes to improving employee retention, the first instinct is usually to increase pay. Is that still a good route? Do you recommend considering comp first and then look at benefits? Offering employees other benefits beyond compensation can go a long way to improving engagement and retention.
In addition to adjusting salaries, here are additional ways employee benefits programs are changing to meet the needs of employees. 
1. Virtual offices are here to stay – At the start of the pandemic, working from home was looked at as temporary by many employers. Today, it's clear that remote or hybrid work is here to stay. According to a PWC survey, nearly half (44%) of employees want to work remotely, at least three days a week post-pandemic.
For employers who want their workforce to return to an office, a hybrid work model is a solid solution to meeting everyone's needs. To successfully implement this type of flexibility, start at the top by getting executives on board. Then, work with individual managers to create a plan that will work for their teams.
2. Mental health is important – Employee burnout is at an all-time high. A recent survey from Spring Health found that an astounding 76% of employees were experiencing burnout. It's not surprising that so many workers are considering a career change or even leaving the workforce altogether.
Many employers have instituted employee wellness programs to support the mental and emotional health of their workers. In addition to these resources, many employers are also offering training to help leaders better support their employees and promote a healthy and supportive work environment.
3. Address employees' financial stress – Finances are already hard to manage. The pandemic added even more strain with the uncertainty of jobs, pay, and the future. Financial literacy programs can help employees plan for their future. They can also address their current money concerns, such as how to invest or decrease debt.
Employers can start by understanding the needs of their employees through conversations and surveys. Depending on the results, employers may offer Employee Assistance Programs, paycheck advances, and early wage access programs.
4. Create opportunities for education and advancement – Employees want to feel valued. Employers can show they care by offering professional development and continued education perks. Mentorships, certifications, and training programs give employees opportunities to learn and grow. Not only will they feel as though their efforts are valued and worthwhile, but it will also benefit the workplace with employees eager to apply new skills, insights, and ideas.
Where to start
The best course of action is to start with listening. Utilize employee surveys to understand what matters most to your employees. Once you know what's important to your workforce, you can review your employee benefits packages and see what needs to be adjusted.
New to employee benefits or need help with a program overhaul? We can help! Our benefits assessment process includes six steps to creating a successful benefits program. Reach out to us today to get started!