Is your salary budget taking higher salary increases into account?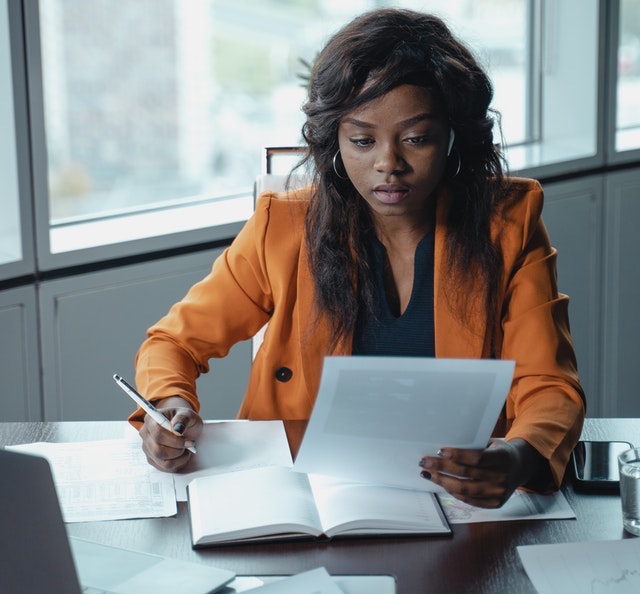 Are you struggling with managing your salary budgets for 2022? Low unemployment rates, along with labor shortages, higher salary increases, and climbing inflation, are creating a perfect storm for employers trying to meet employee expectations and remain competitive in the market. To help you better manage your salary budget for 2022 and beyond, let's take a look at the factors that are impacting salary increases and what you can do to control your overall compensation spending better.
Factors contributing to higher salary increases
Over the past 10-15 years, the standard pay raise has been around 3%, making salary increases and overall compensation budgets relatively easy to predict. However, many employers who began working on compensation budgeting in mid-2021 were thrown a curveball. Recent data, coming out as late as December of 2021 and early January 2022, shows that to remain competitive during this Great Resignation (which shows no signs of going away) and cope with skyrocketing inflation, employers need to up their game and consider higher pay increases across the board:
A recent Grant Thornton survey found that over half the executives polled (51%) are estimating 5% average merit increases for salaries in 2022.
The WorldatWork's "Salary Budget Quick Poll" (conducted Dec. 14, 2021, through Jan. 3, 2022) found that respondents are planning on an "average salary budget increase of 4% average and 5%."
This sudden jump may feel like a salary budget nightmare. However, it isn't overly surprising when taking into consideration some of the contributing factors:
Government intervention in the employment marketplace with shutdowns and enhanced unemployment benefits has diminished the labor pool.
There are currently over 6 million open positions in the US.
There has been a fundamental shift in attitude about where employees work. Many employees who spent the past year and a half working from home want to continue to do so permanently, and many expensive cities have seen people move to less expensive and less crowded areas.
Remote work opens options for employers when it comes to recruitment. Jobs that can be done from anywhere can be recruited for in areas with a lower cost of labor.
SHRM recently reported that 50% of surveyed employees plan to look for a new job. When asked why 35% cited wanting better compensation and benefits.
A Gallup study indicates that 48% of employees would be open to changing jobs.
Significant technological advances have allowed many jobs to continue remotely or be permanently remote in a short period of time.
But that's not all. To allow consideration for these macroeconomic moving pieces in compensation planning, we have analyzed a much broader data set than in previous years:
An October 2021 release from the Bureau of Labor Statics reports that wages and salary costs for private industry workers increased 4.6% over the past 12 months nationally.
Consumer prices rose 7% year-over-year in December 2021, which is the largest 12- month increase in nearly 40 years. This puts pressure on employers to raise wages to help employees cope with inflation.
CPI increases aren't typically a factor in salary budgets, but the quickly shifting economic landscape means you should have a more robust and comprehensive view of compensation planning. When inflation outpaces the cost of labor, employee concerns about wages keeping up with the cost of living increases. If workers 'don't feel their needs are being met, they will go elsewhere.
Measures for managing salary budgets
Employers determined pay increases by performance in the past, where high performers saw significantly higher pay raises than average performers. However, in this newly competitive market, many companies are now using a combination of generous signing bonuses, premium pay for high-value skills, higher pay for new hires, and flexible work arrangements in response to hiring competition.
To help you better manage your salary budgets, here are a few measures you can take right now:
Refrain from giving salary increases across the board – Thoroughly review your current salary budget. Are there gaps in your compensation plan that are impacting your competitiveness? Are there certain employees or positions that need a higher salary increase for retention? Lauren Mason, senior principal at HR consultancy firm Mercer, recommends making sure salary budgets "are focused on addressing gaps in competitiveness and not being spread like peanut butter. Consider a segmented approach by offering higher wages to both new joiners and high-performing current employees in critical business segments."
Understand your 'employees' expectations – Having a pulse on how your employees feel about their current compensation and their expectations based on the current markets can help you better manage overall engagement and retention. Utilizing surveys and employee interviews is a great place to start.
Hire a compensation specialist – If your head is spinning, you are not alone. The market is changing quickly, and employers across the board are struggling to keep up and remain competitive with their compensation offerings. Compensation specialists can bring in the data and forecasting expertise needed to make the best possible decisions. At Compensation Works, our team researches the market and analyzes multiple data points to make the best recommendations for your salary budget adjustments.
Whether you have already determined your 2022 salary budget or need to return to the drawing board, the Compensation Works team is here to help ensure you are making the best possible decisions to remain competitive in the market. Reach out today for a consultation.