Hiring a compensation consultant? 10 questions you need to ask – Part 1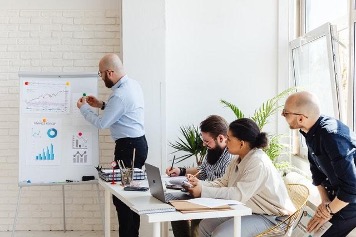 With compensation and employment being more turbulent than in previous years, many organizations turn to compensation consultants for advice. Managing the struggles of a hybrid or virtual workforce, a competitive job market, and retaining employees can be overwhelming, and bringing in an expert to ensure you offer fair and equitable compensation to your employees is beneficial. Before you hire a compensation consultant, it is essential to make sure they are a good fit for your organization and have the credentials to match. 
To get you started, we compiled our top five out of ten questions you should ask yourself when hiring a compensation consultant:
1. Does the consultant have a license for salary surveys?
When using salary surveys for a compensation project, the best practice is to use three different survey sources to help with accurate benchmarking and job matching. Surveys can cost anywhere from a few hundred to thousands of dollars, which can add up quickly. To help with the cost, many consultants don't own their salary surveys and instead "borrow" them. Bottom line: you don't want to work with a consultant that uses stolen or unlicensed surveys. If you aren't seeing anything about salary survey ownership on the consultant's website (we have our ownership statement on our homepage, for example), your first question when screening consultants should be if they own the salary surveys they will be using. It may feel forward or even rude, but it's an important question to ask.
2. Have you had the [liability] insurance talk?
We're not saying something is going to go wrong, but if it did, you want the consultant to have the proper insurance in place to protect you. Be sure to hire a consultant who has general and professional liability as well as cyber insurance. Most consultants should have this information listed on their website (for example, at Compensation Works, we have it listed on our homepage and main services page, to name a few), but if they don't, ask about it. 
3. Do they take data security seriously?
What happens if your consultant's laptop gets stolen mid-project or maybe even gets hacked? Or your company's data is stolen from the laptop and posted on the internet for the world to see? It's scary to think about, but it can happen to any of us. Your consultant should have a Fortune 500 level data security infrastructure in place so that this won't happen. During the screening, ask what security measures are in place and how your data will remain secure. This ties into the insurance question above: you want to make sure you and your organization are being protected on multiple levels.
4. Is Excel their best friend?
We all (well, some of us, at least) love Excel. It is a great tool and can save loads of time, and it can also wreak havoc when one little formula or number is off. A MarketWatch study found that close to 90% of spreadsheets have errors — ouch! One zero too many or too few can end up costing you thousands of dollars. Many consultants also regularly reuse compensation templates, and while we aren't against recycling, this can cause a cascade of errors in your project. Make sure your consultant uses the most powerful compensation SaaS available and leaves the recycling to cans and paper so that your project isn't left to chance.
5. Have you double-checked your consultant's work?
When your consultant hands over their report that outlines their findings and recommendations, the first step is to make the space and time in your busy schedule to thoroughly review it. Make notes as you go if you have questions, concerns, or feel like something isn't making sense. Be sure everything's adding up as expected, and then sit down with the compensation consultant to review the report together. In addition, the consultant's compensation software should review your project for error, giving it a final check before taking the next steps.
Be thorough in your search for a compensation consultant
Whether you are looking for a compensation consultant today or considering hiring one in the future, it is important to know what factors to consider in your search and what to look (and watch out) for in a consultant. In our next article, we will discuss five additional considerations to keep in mind when hiring a compensation consultant.
At Compensation Works, we are always happy to discuss our custom, data-driven solutions and the process we go through with each client. Contact us today for a consultation or to learn more.