Is your compensation budget ready for 2023?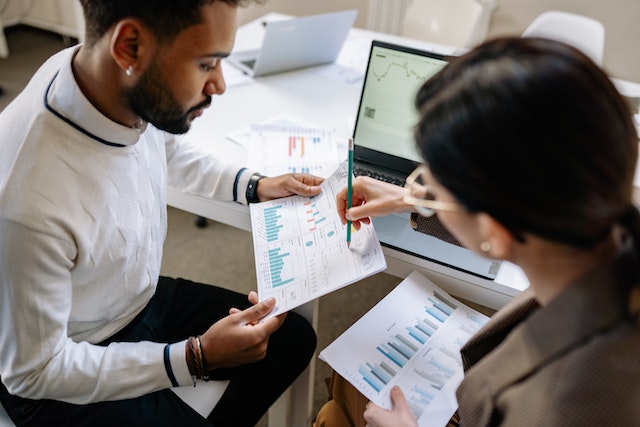 Employee compensation trends have experienced quite a few changes over the past few years, especially in 2022. The emergence from a pandemic, the Great Resignation, and record-high inflation contributed to higher-than-average salary increases.
What does this mean for 2023? Current data shows that employers should plan and budget for another year of salary hikes.
Is your compensation budget ready?
Need a history lesson? Learn more about the factors that contributed to the record 2022 salary increases.
Salary and merit increase projections for 2023
In 2022, average salary budget increases were 4.1%, according to WorldatWorks' Salary Budget Survey. In comparison, previous years typically bring an approximate 3% raise, and current survey data shows that 2023 will be no different, with salary budget increases remaining higher than average across the board.
Four is the magic number for 2023 compensation trends:
Proper salary budgeting is essential to preparing your organization for the next year and beyond, especially with the turbulent economic climate and talks of recession. If you are uncertain how to plan your compensation budget, now is the time to bring in a compensation expert. At Compensation Works, we partner closely with employers to help them navigate budgets and make the best decisions for long-term goals.
Other employee retention considerations for 2023 
Even with economic uncertainty, employers should continue to budget for employee retention. 2022 was a job-seekers market, and many employers offered higher than usual salaries to remain competitive and entice qualified talent. This resulted in new employees making more than tenured employees in the same position. Many employers are turning to off-cycle pay increases to even the salary playing field between new and current employees. Mercer's 2023 US Compensation Planning Survey reports that 64% of employers offered these off-cycle increases in 2022.
Benefits packages are another place where employee compensation is getting a makeover: inflation and the rising cost of healthcare (and just about everything else) burden workers. To help employees and increase retention, intelligent employers are re-assessing and improving their benefits programs.
According to the Mercer survey:
Forty-one percent of employers are currently providing a medical plan option with a low deductible or no deductible, with 11% considering offering a similar plan for 2023
Eleven percent will offer free employee-only coverage — no paycheck deductions — in 2023 for at least one medical plan option, and 11% are considering this option.
Benefits packages can be tricky business. At Compensation Works, our seasoned experts can help you evaluate your current program against compensation trends and what is being offered in the market, develop recommendations, and offer guidance and support on implementation.
Set your salary budgets and goals now 
There is no time like the present to set your salary budget, especially since 2023 is right around the corner. This budget represents a big piece of your organization's overall financial forecast and informs your business goals. Future preparedness helps when pivoting is required, whether due to a recession or another hyperactive job market.
Do not navigate salary budgets and forecasting alone. At Compensation Works, we can guide you, providing custom, data-driven solutions that support your business strategies and human capital initiatives.